Temporary Regulations for "Early Elect In??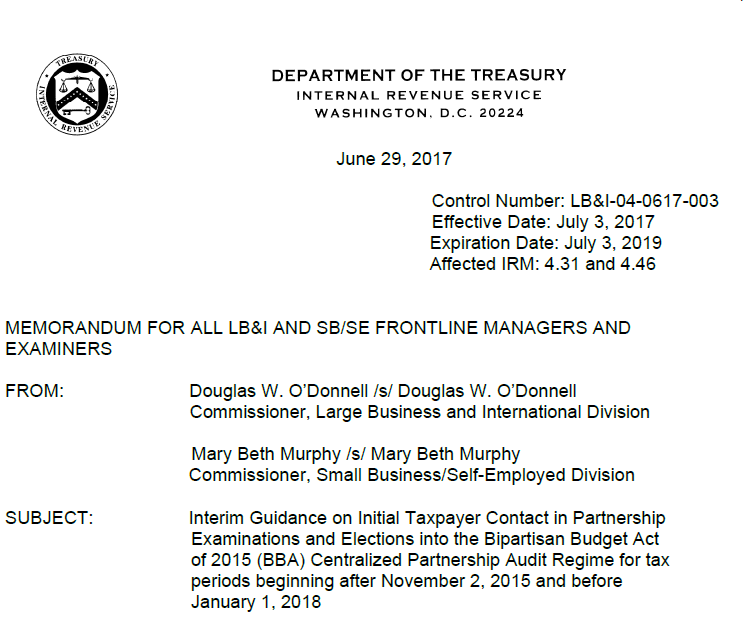 The Treasury Department released a memo on June 29, 2017 from the LB&I (Large Business and International Division) and SB/SE (Small Business/Self-Employed Division) providing interim guidance for examiners on how to handle "early elect in?? partnerships who filed returns after November 2, 2015 and before the January 1, 2018.
The memo addresses the temporary regulations (§301.9100-22T) for the "early elect in?? and explains the process of an election which must be made within 30 days of the partnership receiving written notice that their return has been selected for examination.
A New Era of Partnership Representation Before the IRS
Search
Bios
Jump to Page